Miaomiao

A brave four-year-old Chinese Canadian who loves adventure, Miaomiao is a terrific teacher and is always ready to play with her friends.
Doudou

Miaomiao's best friend in the whole wide world. Doudou and Miaomiao are rarely apart, and he loves to take photos of their adventures with his camera.
Beepbeep

A tiny bird with a whole lot of courage. He sleeps way up high in his comfy nest, but sometimes needs help from the gang when it blows away.
Coco

This baby moose has got style! She loves to play dress up, but can be pretty shy, so needs a bit of encouragement from her friends to help her really shine.
Benben

A hungry hungry polar bear, Benben really loves to eat! Though he can get a bit distracted by his favourite snacks sometimes, his happy-go-lucky personality makes him impossible not to love.
Tantan

This tricky monkey is always thinking of clever pranks to pull on the gang. He loves a good laugh but his friends make sure he never goes too far.
Learning a few Mandarin words is just the start.
We want to provide an engaging and encouraging way for kids to experience Miaomiao's world from her distinct and charming preschool point of view in our apps, TV series and educational resources, always with that essential secret ingredient – fun!
We also offer preschool language learning components across all media that introduce kids further to Miaomiao's second language, Mandarin. For those looking for Chinese language resources, we aim to provide fun activities that support learning in a fun and meaningful way for kids, parents and teachers.
Easy-to-learn Mandarin words are used playfully in preschool stories and games.
Vocabulary sections offer phonetic spelling options, along with pinyin.
Miaomiao is a great learning tool for classrooms teaching Chinese language or cultures, as well as for parents looking for fun ways to introduce kids to the language.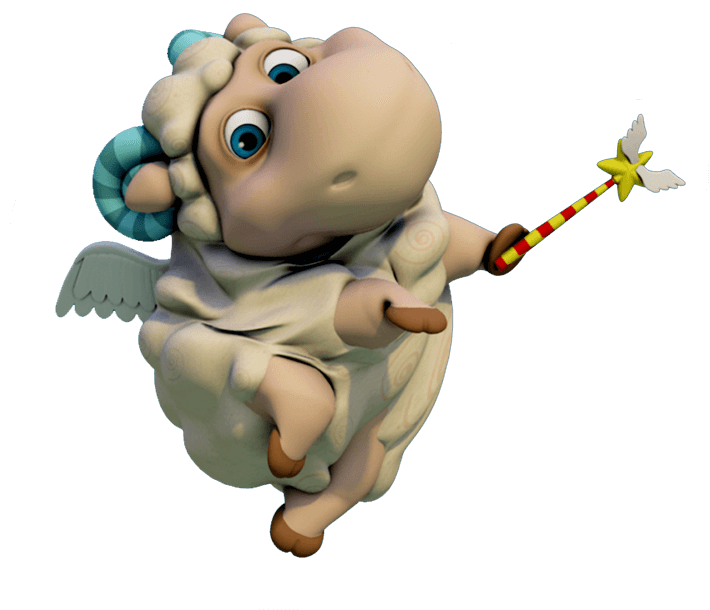 Educational, fun, and easy to use for children of all ages! …with lots of bright colors, interactive images, and fun sound effects, children are going to love all that this app has to offer.
…this app teaches preschoolers Mandarin and English while having fun with colors, and ushering them into an equally colorful world full of cross-cultural exchange.
Ana has asked me multiple times to reset this game so she can play it again. Overall, I think Fun with Colors is a great way to introduce a young child to the Mandarin language.
I like the designer's decision to include Miaomiao as the main character to lead the activities. She is a four-year-old Chinese Canadian girl who is adorable, playful, and adventurous. Throughout the app, she acts like a good friend teaching us how to pronounce the words in Mandarin.
What a blessing this is as it shows that the developers know children and the developmental expectations for performance.
…with over 30 vocab words, the app manages to find the right combination of fun and learning.
Learning another language has never been so fun. A great app to add to the collection.
Gently introduces your child to a new language without pressure of trying to hit a 'high score' or new level.
This app will attract preschool kids because of the music and colourful animations, they are very kid-friendly and the characters are just the right size. It's especially good for children who do not have a Chinese environment to help them understand. Even three-year-olds can concentrate on Miaomiao for 15 minutes. This app stimulates their interest in Chinese — that is the most important thing, and they will have some fun too.
Miaomiao is really neat and intriguing. From my experience with kids, they will love it and find it fun. The app is very hands on and visually appealing; the children learn without noticing. Chinese is a very abstract language but this app makes it easy to learn and can bring the characters very close to the children.
Chinese characters can be very complex, but this educational app does a wonderful job of introducing and teaching kids (and this adult) how to recognize and pronounce 30 Chinese characters. The app is very kid friendly and the interactive elements encourage young students to practice more. I can't wait for the writing section to be introduced in a future update.
…I was completely enthralled with it… Learn with Miaomiao: Chinese is a great app for introducing your children to Chinese. The concrete animations and connections to real world objects and the Chinese language will help young learners remember these words.
About Lofty Sky
Lofty Sky is an exciting new film, television and digital media production company based in Toronto that combines culture and technology to create media properties that entertain, inspire and educate across platforms.
With expertise in kids, factual, feature film and digital gaming, Lofty Sky produces culturally engaging cross-media content for global audiences of all ages.
Miaomiao has received support from leading media funding agencies in Canada including the Canada Media Fund, Bell Broadcast and New Media Fund and investment from the Shaw Rocket Fund. A Chinese-language version of Miaomiao TV-series airs exclusively on New Tang Dynasty Television in Canada.
My wife is Chinese, and we struggle to find ways to bring our children up in a bilingual environment and keep them excited about learning. But we're also seeing that Miaomiao apps are a fun experience that kids really enjoy even if they don't have an interest in learning Chinese. That's a win.